We are now offering Quassel IRC Hosting
In an attempt to bring the things we like to you, we are offering accounts on our Woboq Quasselcore.
In case you have not heard of Quassel before: Quassel is a distributed IRC client where the Quassel core stays connected to your IRC channels and you can use any of your computers to connect to the core and have your chat history accessible.
To find our more, check out our Woboq Quassel Hosting page or visit us on #woboquassel on irc.freenode.net.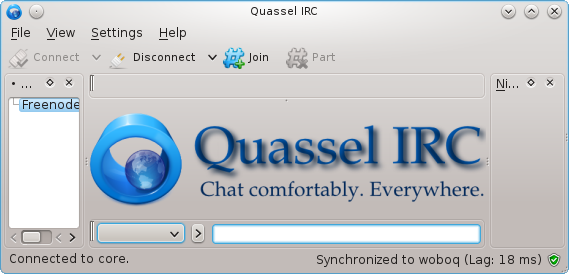 As a small side project, we are also trying to bring the Quassel IRC experience to the iPad. More about this will follow here :-) Update: Quassel for iPad has arrived!
Article posted by Markus Goetz on 07 July 2012
© 2011-2023 Woboq GmbH
Google Analytics Tracking Opt-Out